Stranks Bee Farm
All of our "Natural Hive Products" are processed as little as possible so that you can experince the full taste sensation of the liquid sunshine that our bees pack into their honey comb.
Produced And Harvested From The Slopes And Bottomlands Of The Bighead River Valley
Raw (Naturally Creamed) Honey
Regular price
Sale price
$10.00 CAD
Unit price
per
Sale
Sold out
Our Raw Honey is 100% Ontario, unfiltered, unheated honey. That means our Raw Honey has never been heated above the natural temperature of the beehive (32-38C), and that it has not had the healthy tiny bits of pollen and wax filtered out. Raw, unheated honey naturally turns to creamed / crystallized honey within 2-3 months of extracting. We only offer a limited amount of this amazingly natural and healthy honey. 
Environmental Stewardship
Share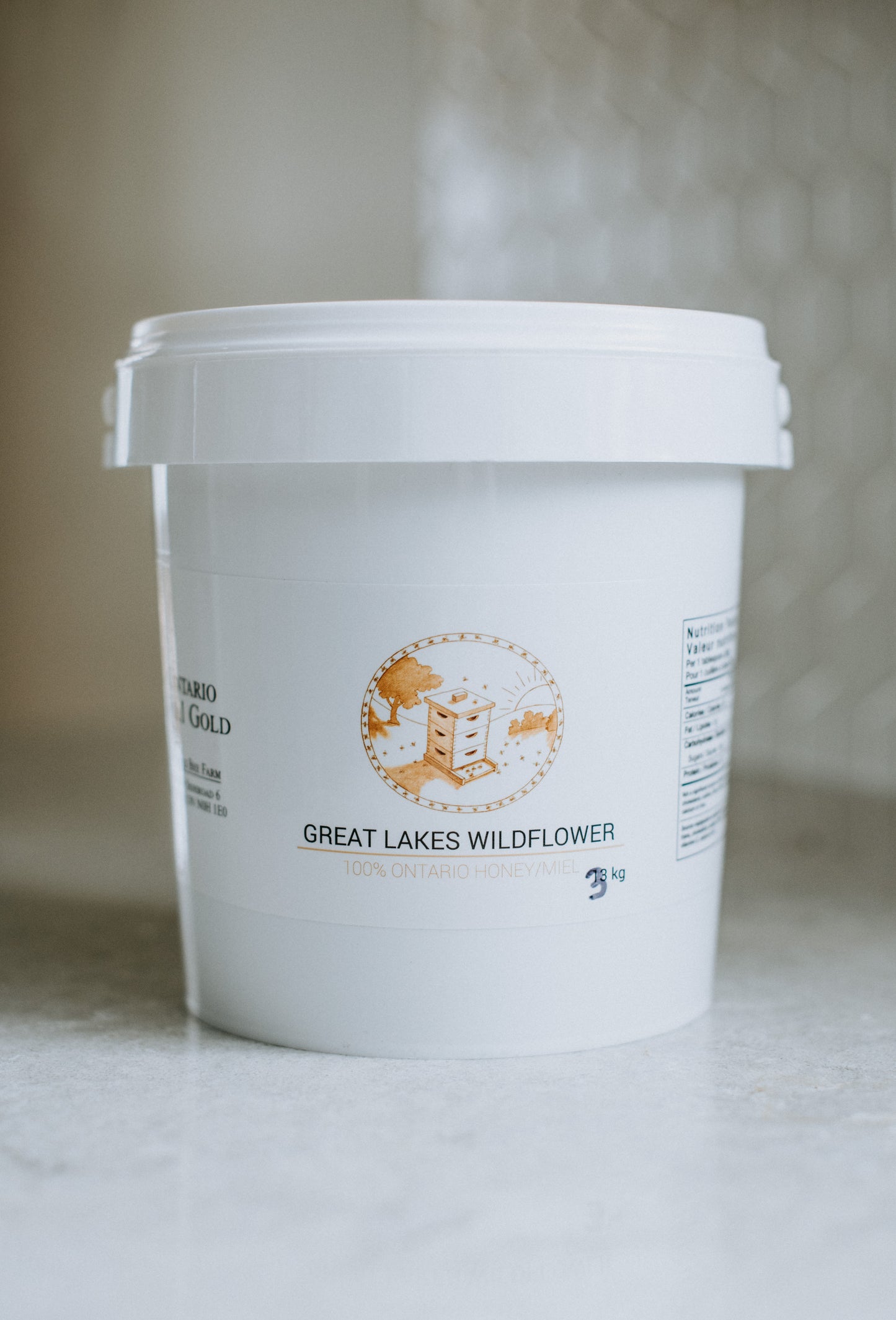 Ordered the creamed honey. My order came with a surprise,comb honey. Both are delicious. I enjoy some daily. Great customer service. Five stars.
Delicious honey,good price. Will order again.
Beekeeping Is Our Life
The health of the bees is at the central core of everything we do. That's why we are constantly experimenting and researching better ways to keep bees in an environment that is best for them.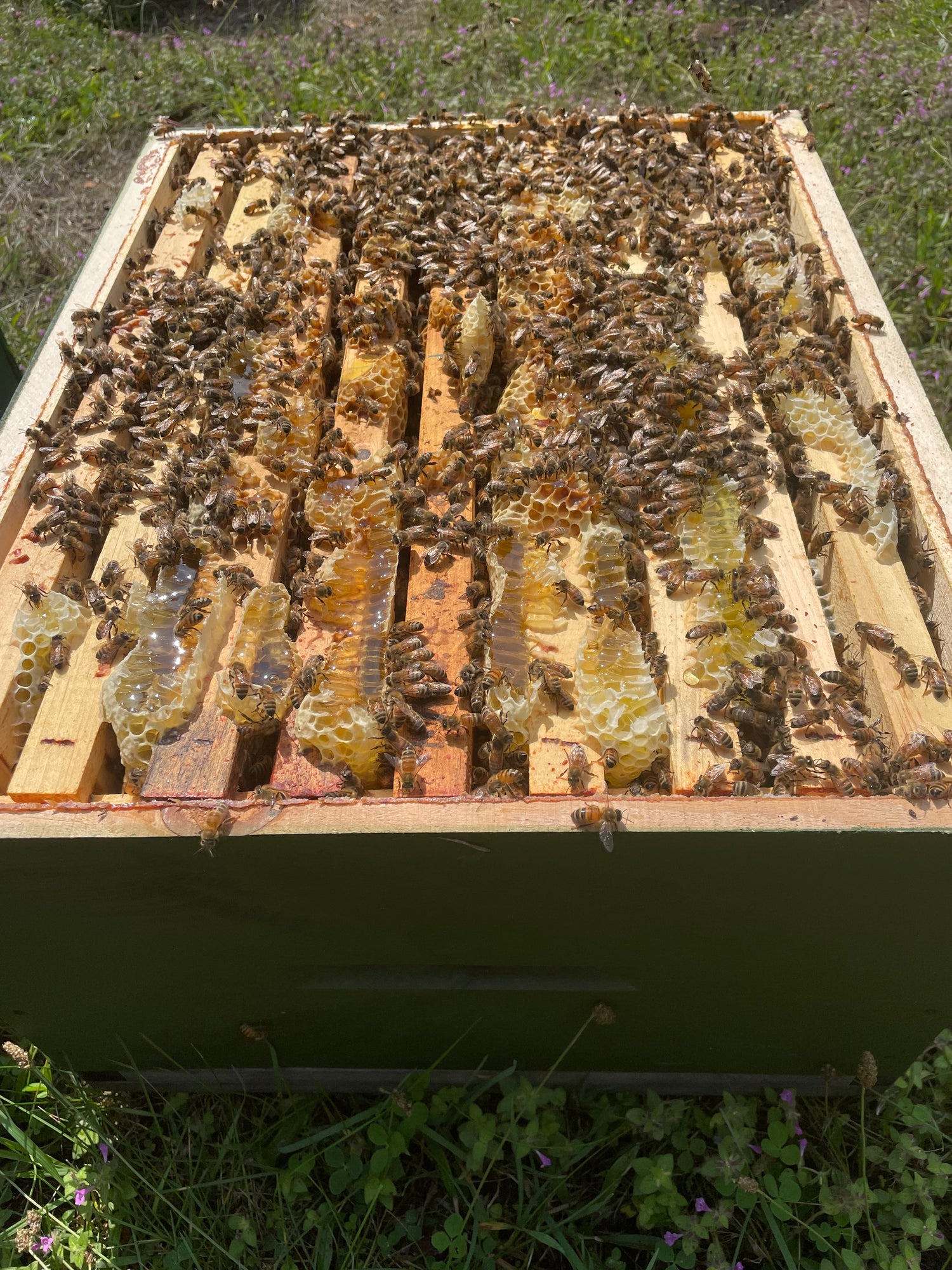 Tastes and Smells of a Beehive
Imagine it is a hot August day, and the meadows and roadsides are bursting with flowers. Our bees are buzzing in and out of their hive with loads of nectar that needs to be turned into sweet honey. We crack open the lid and the smells of pure fresh honey, beeswax, and propolis waft into the air. the bees are packing their honey busily into the honeycomb. We reach in, cut out a peice of honey comb, and place it in our mouths. The fresh, floral tasting honey has no parrallel on earth. THAT is the experience we strive to capture in each jar of our honey!